ISRAEL UNDER THREAT: Urgent Fund To Equip ZAKA
$406 of $100,000 raised
raised by 14 people in 8 months
Donate
Verified campaign
Campaigns bearing the verified badge have submitted documents testifying legitimacy of their cause. The Chesed Fund has vetted these documents as authentic.
Not if, but when?
Israel always has been surrounded by enemies. Today, however, the threat is as clear, present, and dangerous as ever.
Iran has vowed to attack Israel. The army and civilians are on high alert. With proxies in Lebanon and Syria, and tens of thousands of missiles aimed at Israel, the Iranian threat could come from anywhere in the north. By land, air or sea.
Hamas continues to threaten from the South as well.
The world is watching with bated breath, as this sensitive situation unfolds. No one is watching more closely than the military and emergency responder forces responsible for keeping Israel safe in the face of missile and terror attacks.
ZAKA volunteers have committed themselves, time and time again, to being wherever they are needed. It is absolutely vital that volunteers be equipped with the supplies they need to offer an immediate and professional response. This includes:
Emergency medical supplies
"Chesed Shel Emet" supplies
Emergency lighting for night-time rescue
Protective gear for the ZAKA volunteers in the field
Rescue vehicles
And more...
Do not watch from a distance, when you can aid Israel now by equipping its first responders. ZAKA needs your help.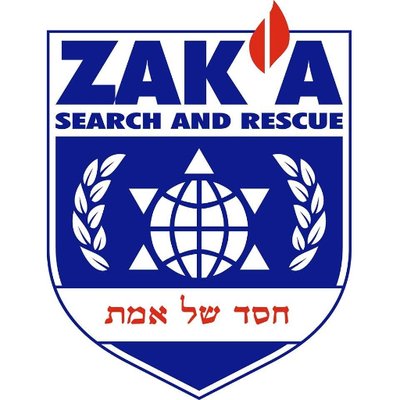 ZAKA. Ready for whatever tomorrow brings…
;
$406 of $100,000 raised
raised by 14 people in 8 months
Donate
Created by
avi kohen
May 2018
Contact this campaign
TELL OTHERS To GIVE!
Donations
Golda Pius donated
6 months ago
£5.00
Mordechai Goldstein donated
7 months ago
$10.00
Rachelli Steiger donated
8 months ago
$180.00
In honor of Zev Yisroel Halevi ben Esther Yentel
Tania Bruce donated
8 months ago
$36.00
In memory of shmul ben tzemach dovid
Anonymous donated
8 months ago
$5.00
In honor of L'refuah shleimah l'Dovid Shalom ben Faiga
Tatyana Vishevnik donated
8 months ago
$18.00
In honor of Gisya and Mordechai Rapoport
Anonymous donated
8 months ago
$18.00
JOSEPH D FREEDMAN donated
8 months ago
$5.00
T donated
8 months ago
₪10.00
In honor of gila etel bat golda
Anonymous donated
8 months ago
$35.00
In honor of Lev ben David
Yitzchok Schwartz donated
8 months ago
$5.00
JACOB ZARRABI donated
8 months ago
$13.00
Sidney Tannenbaum donated
8 months ago
$36.00
Anonymous donated
8 months ago
$36.00
+ See more

Free Fundraising for Jewish Causes
0% Commission
Easy 3 Minute Set Up
24/6 Customer Service
Start Your Campaign Now
0% Commission
Easy 3 Minute Set Up
24/6 Customer Service